Chairman: Stacey Ranucci, BSPharm, BCGP, CDCES, CDOE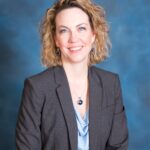 Stacey has served as Chair of the NABP District 1 for the past 2 years as RI is hosting the 2022 D1&2 mtg. She will be the D1 rep to the 2022 Resolutions Committee. Stacey has served on the Rhode Island Department of Health's Board of Pharmacy since 2015, and has served as the chairperson since 2018. Stacey is a 1998 graduate of URI School of Pharmacy with a BSPharm. She currently is the Director of Pharmacy for the Rhode Island Primary Care Physician Corporation/Integra Community Care Network. She has 24+ years of experience in pharmacy and is board certified in geriatric pharmacotherapy and is a certified diabetes educator. In her spare time, Stacey enjoys spending time at the beach with her family.
Vice Chairman: Timothy D. Fensky, RPh, DPh, FACA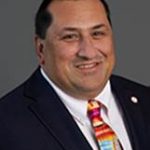 Mr. Fensky is a past member of the Massachusetts Board of Registration in Pharmacy. He served as NABP President-Elect (2019), NABP President (2020), and Chair of Executive Comm (2021), and a 2yr term as an Exec Comm member (2017-2018).
As a member of NABP, he has served on many Task Forces and Committees. Mr Fensky is the pharmacy administrator at Bournewood Health Systems, and chief pharmacy officer at Sullivan's Health Center. Further, he is recognized as a full Fellow for the American College of Apothecaries and is an adjunct faculty member at Massachusetts College of Pharmacy and Health Sciences In Boston, Ma. Mr. Fensky earned his BSPharm from Northeastern University, Bouve' College of Pharmacy and Health Sciences, and a honorary doctor of pharmacy license from the Oklahoma State Board of Pharmacy.
Executive Committee: Member: Brad Hamilton, BSPharm, R.Ph.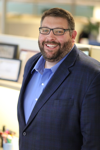 Brad Hamilton, Complaint Officer to the Maine Board of Pharmacy, has served on the Executive Comm since 2018, his 1st full term expiring in 2022. As an active member of NABP, Brad has served on many NABP Task Forces and Committees. Mr. Hamilton currently is a Regional Pharmacy Operations Manager for Hannaford Food and Drug in Scarborough, Maine. Brad is very involved in his community and can often times find him in the gym coaching girls basketball. Brad earned his BSPharm from Northeastern University Bouve' College of Pharmacy and Health Sciences in 2001. In his offtime, Brad enjoys spending as much time as he can with his wife, Tammy, and their daughter Olivia.
Secretary/Treasurer: Robert H. Carpenter BSPharm, RPh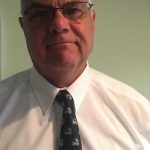 Rob Carpenter, Vice Chair of the Vermont Board of Pharmacy, has been the Sec/Treas of District 1 Since January 2021, succeeding Anita Young. Rob has a BSPharm from the Univesity of Connecticut School of Pharmacy, graduating in 1976.He currently is a regional support pharmacist for Hannaford Food and Drug, working in both Vermont and New Hampshire. He has served on the Vermont Board since 2014, and has been a delegate to the NABP Annual Meeting several times. He has served on several Committees and Task Forces for NABP.
Rob was the President of the Vermont Pharmacists Association from 2000-2003, and treasurer of that organization from 1992-1999. He is the 2020 recipient of the Bowl of Hygeia for Vermont.
---
Links
District Officials Job Descriptions